Never settle for looking less then A-List amazing You will experience excellence in service when you visit us!
Mark De Alwis Salon Services
We offer a wide variety of top quality services to fit your needs. Our experienced staff will help you determine the best services for your needs and deliver the kind of quality and value you expect from a professional hair salon. Our location is designed to make your experience enjoyable and leave you feeling inspired! Check out our complete service menu below to get a feel for what we do. Please note: Service prices and availability are subject to change without notice.
Best Hair Salon in NYC,Best Hair Salons NYC, Best Hair Color Salons NYC,Best Highlights Salons NYC,Best Ombre Highlights Salons NYC , Best Balayage Highlights Salons NYC,Best Hair Color Correction Salons NYC, hair extensions, wig services, braiding,top rated salon, redken,
Hair Extensions
Hair extensions are no longer a beauty secret of movie starlets and singers in the entertainment industry. With so many women & men wanting longer, thicker hair, but not being able to naturally attain the desired results, or want thicker longer hair now, or for that special occasion or a splash of new color, hair extensions have become such so popular choice. If you are searching for amazing hair extensions in NYC you owe it to yourself to go to the best in the business, Edwin Candelaria master hair extension, wig and braid at Mark De Alwis Salon. Edwin is an expert in the application, maintenance & removal of a multitude of hair extension types and will ensure you get the type of extensions for your hair type and your hair desires.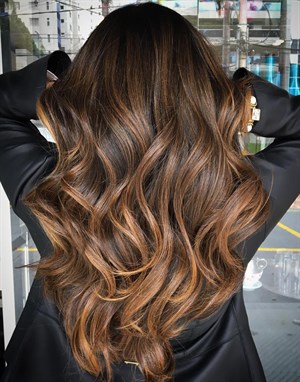 Hair Extensions Applications
Price determined during Free consultation
Book a FREE hair extension consultation with hair our extension, weave & wig specialists, they will color match and examine your hair and assist you in choosing which hair extension type and method is best for you.
Call now for your FREE consultation and receive 15% OFF your first set of hair extensions and see how we can transform your hair using any of our variety hair extension methods.
Extension services requires a down payment of the cost of the hair, which is not refundable if appointment is canceled
What to expect.
First
You will book your FREE hair extension consultation.
During the consultation your hair extension expert learn and fully understand you the results you desire.
Evaluate you hairs length, density and condition to determine if you hair desires are achievable
Will discuss extension methods options and provide the exact cost to meet your desired results.
Will explain what will be required caring for your extensions including shampooing, conditioning, brushing & styling.
Will schedule your appointment for your extensions which would require payment for the of the cost of the hair.
** The purchase of the hair is non-refundable**
Bangs $100
Bead Full $500
Bead Half $200
Bonding Full $400
Bonding Half 4200
Tape Full $400
Tape Half $200
Hair Extension Care Services
Removal $100 Clean and Wash add $25
Color $160
Return to Top
Our Policy:
Please call (212)355-6070 or email
info@markdealwis.com
for our appointment policies.
All prices do not include tax or
gratuities and are subject to change.